The University of Baguio partners with SITEL and holds a webinar aimed at improving the communication skills specifically in speaking as a manager and effectively giving feedback.
The webinar titled "Communicating with Influence: Communication Skills for Managers and Supervisors" hopes to train students in being more effective in speaking as a manager or leader, speaking to subordinates, colleagues, and managers, and properly giving feedback.
The event was held last March 4, 2022, started at 2pm, and ended at around 5pm. The program opened with the Vice president for academic affairs, Dr. Janice Kaylyn Lonogan, giving the opening remarks and closing remarks delivered by Dr. Aida Dapiawen, the dean of the School of Teacher Education and Liberal Arts.
Two speakers with extensive background on teaching communication skills were invited to speak for this webinar. Both speakers come from SITEL Academy, a branch of the company that specializes in training people to improve their English speaking skills and general communication skills.
The first speaker, Ms. Marie Grace Lulu, spoke about the importance of communication style of individuals. She emphasized the question "What type of speaker are you?", and discussed how to strategize your speaking style depending on the audience that you have.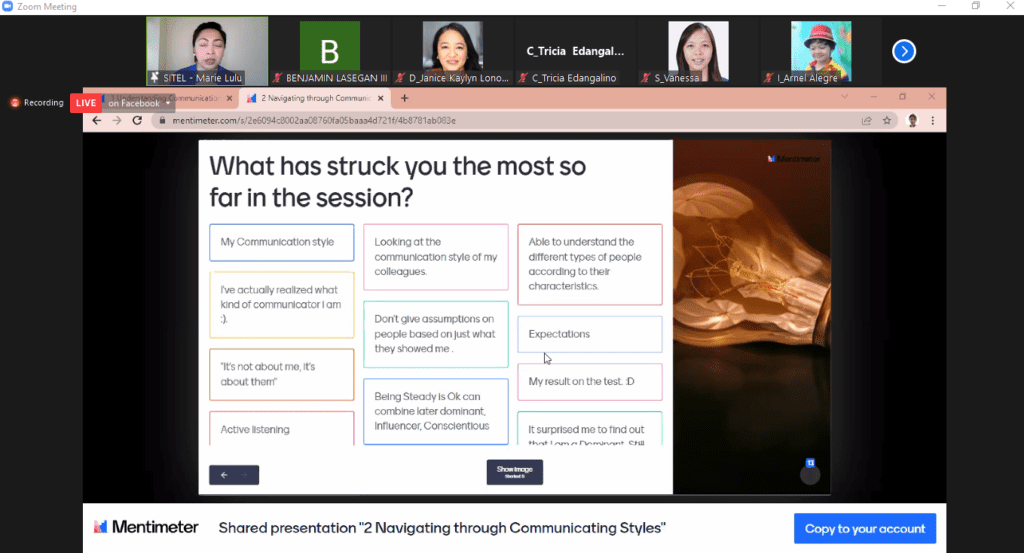 Ms. Marie also discussed the importance of knowing how to approach different kinds of people and collaborating with them in order to remain efficient in the workplace.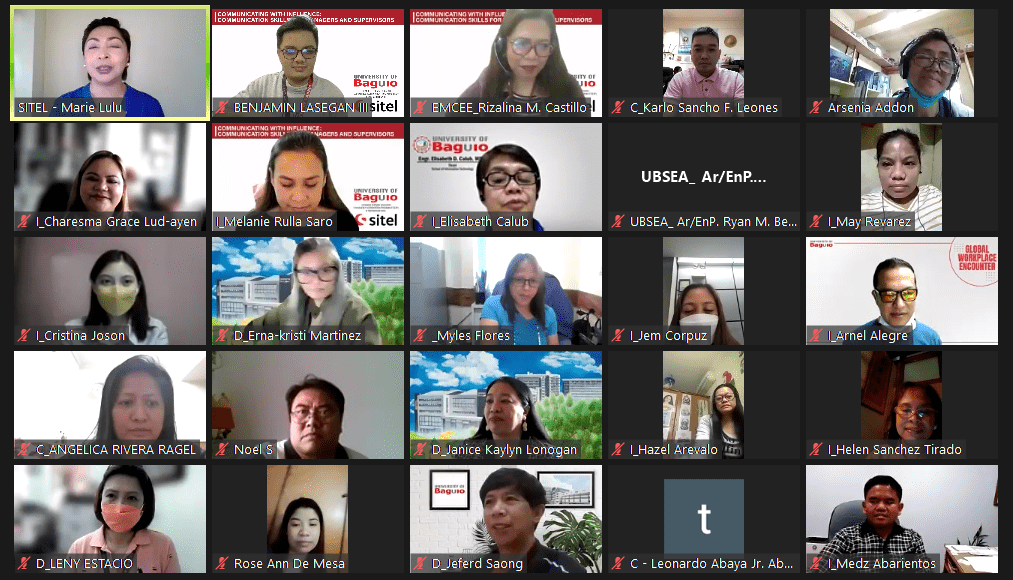 Meanwhile, Mr. Richard Salomon, the second speaker, spoke about effectively giving feedback. Under his discussion, he gave the audience a background of what feedback is, the importance of giving it, and how it affects the workplace.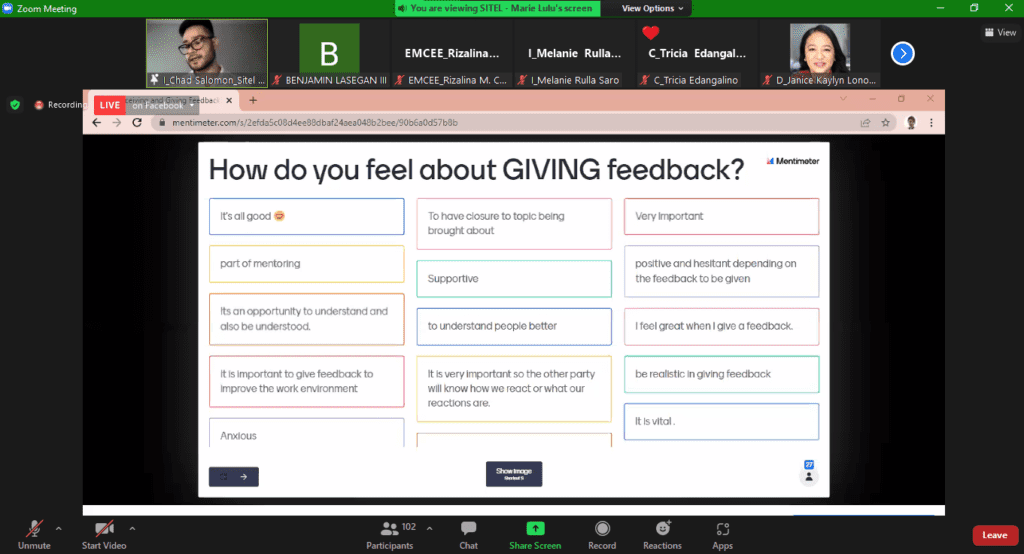 He also discussed the elements of a great feedback, the stark differences of a negative and positive feedback, and gave examples.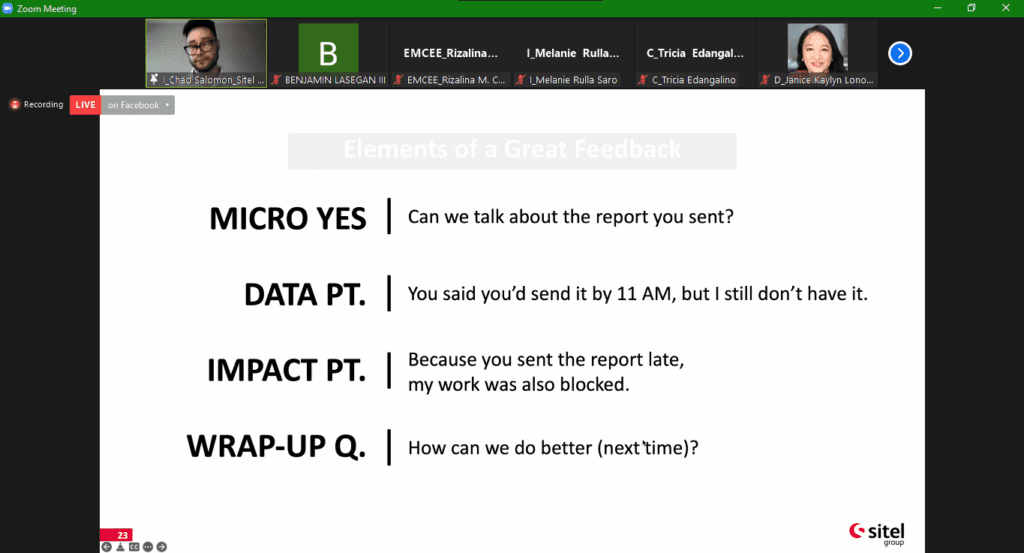 Both speakers also encouraged audience participation via an interactive poll done through the web where answers could be displayed on the webinar.
A short question and answer portion followed after both speakers gave their lecture. A certificate of participation was awarded to the attendees after the webinar.
Visit our website and Facebook page for more news, announcements, and updates.