Aiming to prepare its students on what to expect in entering the global workforce, the University of Baguio initiated a webinar titled "Global Workforce Encounter".
The webinar was conducted via a zoom call and livestreamed on the University of Baguio Student Affairs Office's Facebook page. The event happened on Friday, February 18, 2022 and started at 2:00 pm.
The webinar aims to help students of UB create a proper expectation of the global job market. Along with that, this falls in line with the university's mission to educate individuals to be empowered professionals in a global community.
Three alumni of the university were invited to speak on the topic, teaching what they know and sharing their personal experiences in the global workforce.
The alumni speakers for the event are: Kali Yantrel Mrtin-Dirige, an office manager in the UK; Benson Jacob Rabara, currently a nurse in the United Kingdom; and Michael Angelo Perera a senior lecturer at the National University of Science and Technology in Oman.
Miss Kali reassured the audience with the current atmosphere of working abroad and spoke about how she was recognized and developed while working. She also included experiences of her professional growth and how she started life in the UK.
Sir Benson spoke about the different benefits of working abroad, how to start your career in the UK, and the different laws and support employees have while working there. He also gave some statistics and expectations of the work environment, and advantages of working in the UK.
Finally, Sir Michael gave a lecture on planning your career path and your goals and expectations. He spoke about how to create and meet goals and the 21st century skills needed for a changing job market. He also shared some of his experiences on the topic during his lecture. He ended with the key message of being the "Standard of Excellence."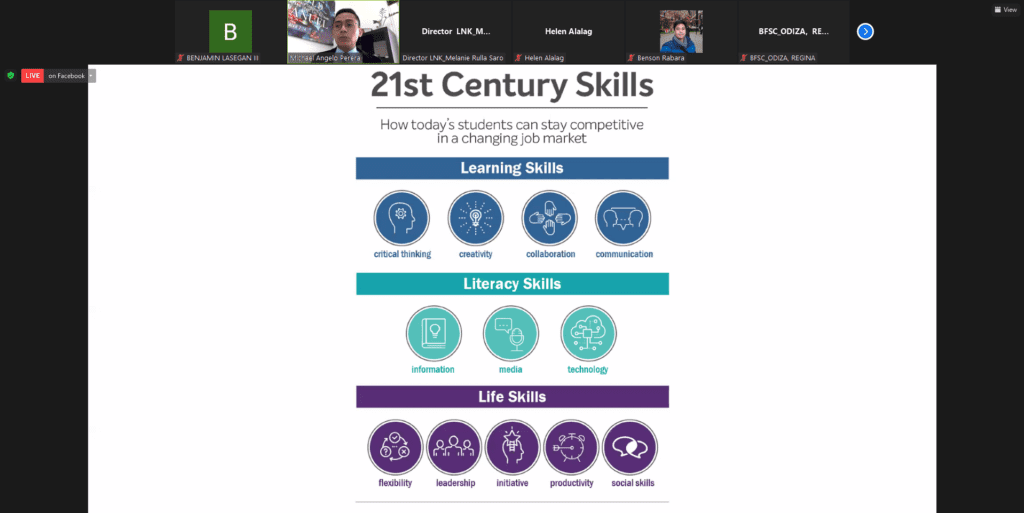 The webinar was organized by the University of Baguio's Linkages office – International affairs team. Melanie Rulla Saro, director of the Linkages office, hosted the event with the opening remarks delivered by Dr. Janice Lonogan, the university's Vice President for Academic Affairs and closing remarks by Dr. Isagani Paddit, director of research and development.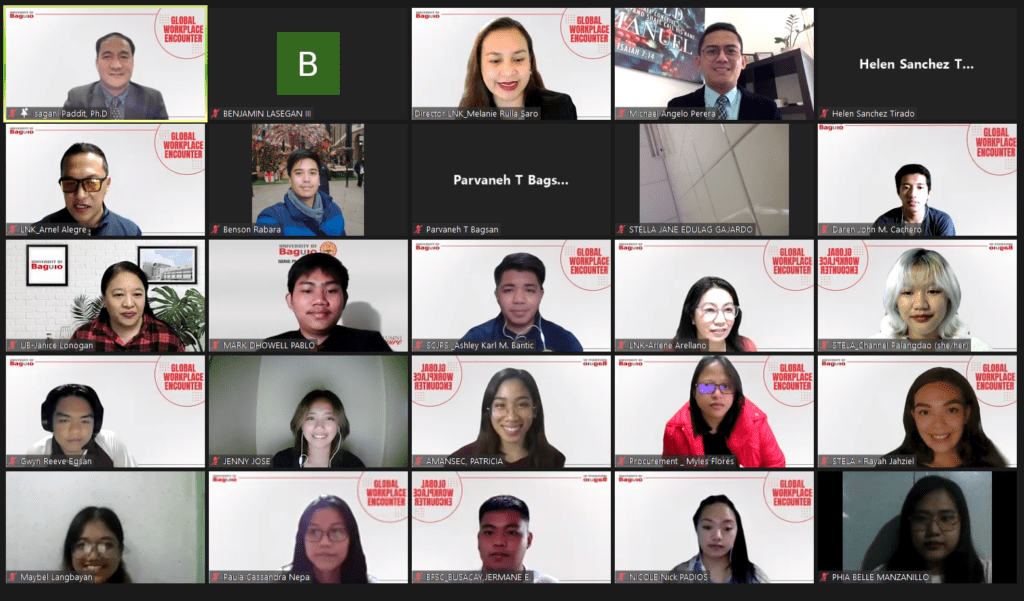 Attendees of the event were given an e-certificate of participation, which was sent to them via email after they completed the survey for the given event.